This building consists of 31,000 square feet of warehouse and office space with multiple tenant space for the Fisher's Tools and Handles Company. The Northern suite of the building will be occupied by the company and includes a small single user restroom.
The other tenant suites will be leaseable and built as shell spaces. Site improvements include required surface vehicle parking, landscaping, surface rainwater retention basins, underground rainwater storage, site lighting & utility service lines to the building.
Contractor: Central Construction Co.
Architect: Phoenix Design Group, LLC
Civil: Garner Group Engineering
Structural: Building Design Studio
MEP: ASEI Engineering
Landscape: Philip R. Ryan
Location: Tempe, Arizona
Square Feet: 31,000
Project Type: Retail / Warehouse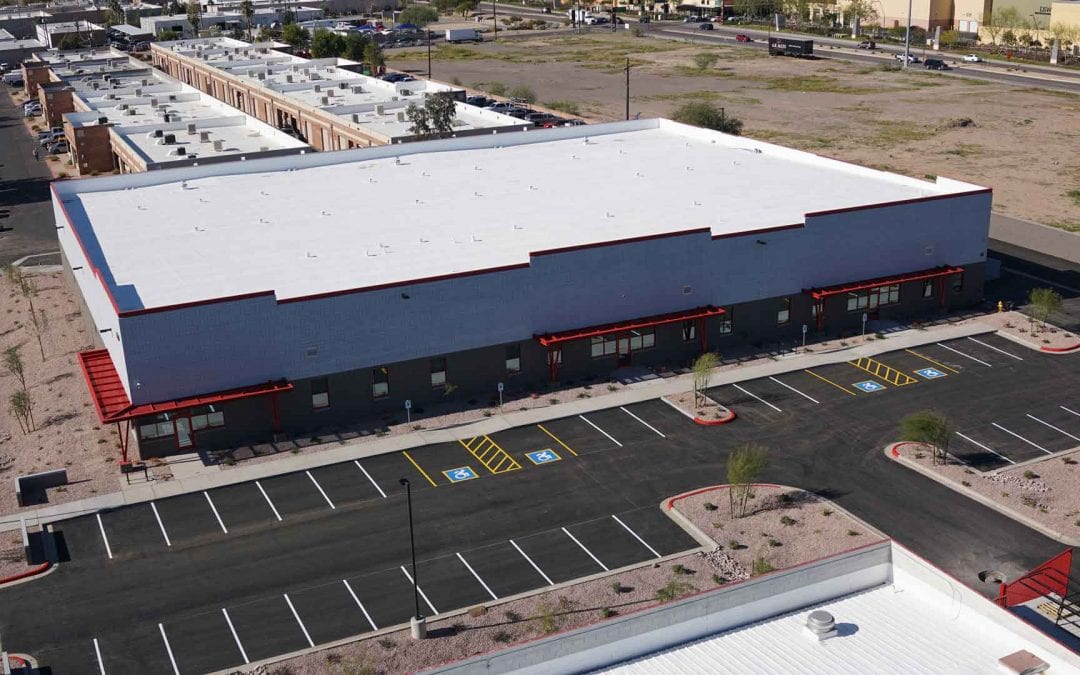 The shell project is complete. Landscaping and paving are done and the owner has commenced the interior build.
read more